Technifex Products provides custom 4D theatres for attractions, museums and location-based entertainment venues utilizing proprietory motion base technology and programmable effects for seats and the surrounding theatre's interior space. An immersive 4D environment is created for dramatic and thrilling film viewing where all the senses are activated – sight, sound, touch, smell and motion with special effects.
Unique to Technifex Products is the personalization that each theatre receives in theming out the theatre environment, adding themed elements to the motion base seat benches to elevate the attraction from a regular theatre to a themed environment. Of course, regular theatre seating is also accommodated.
Here are some examples: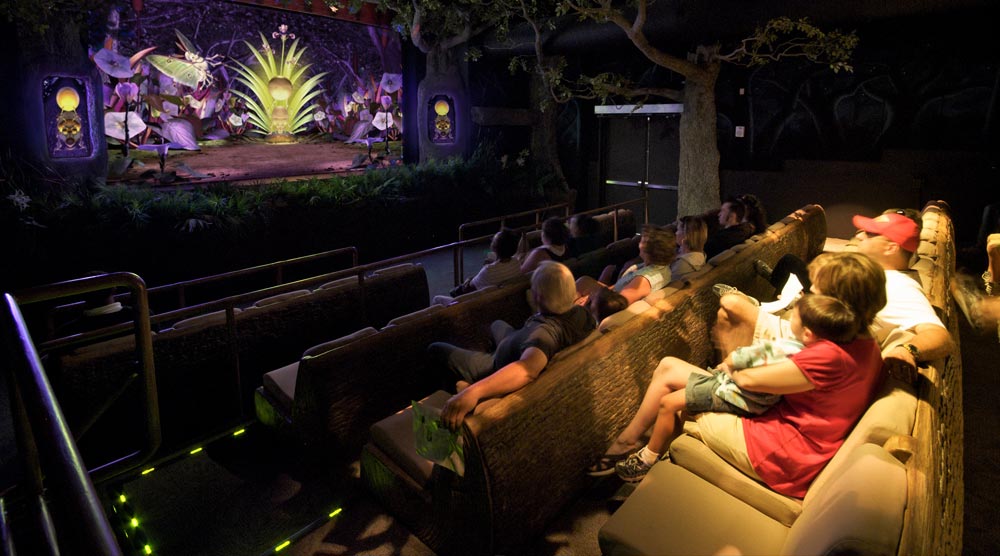 Working with the Audubon Nature Institute, in New Orleans, Technifex developed customized "fallen tree" themed seating and special effects for the Immersion Theater as a way to educate and entertain audiences. The seats include motion-bases and effects such as face misters, air blasts, scents, leg ticklers, buzzers and air bladders while the in-theater effects include wind and water spritzers. Technifex programmed the overhead and seat effects to coincide with the original film produced for the theater. For unsuspecting audiences, the addition of bugs running under their seats and wind keeps guests excited and on the edge of their seats. The media content was produced by Super 78.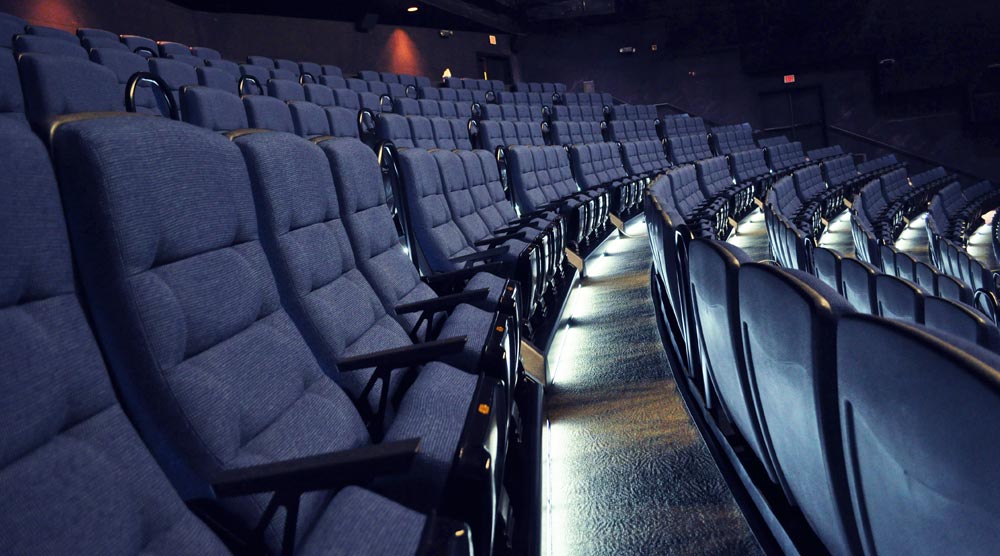 Technifex installed 252 4D seats complete with motion bases in the Polynesian Cultural Center's Theatre. Guests experience stereo speakers mounted in the head rests, a motion tilt system, face air blasts and mist, low frequency emitters (butt kickers), and scent spray during the film.
Additionally, Technifex supplied atmospheric effects to the theatre completing the sensory experience including hissing volcanic vents in the queue and rotary sub-woofers in the theater that create a deep low frequency vibration equal to the feeling of an erupting volcano.
Technifex Products – Seat Effects include:
Face Blast – Air blast from seat in front
Face Mist – Water mist blast from seat in front
Scent System – Scent dispensed from seat back in front
Seat Cushion Rumble – Audio bass shaker in seat pan
Seat Cushion Buzzers – Seat vibration in cushion
Seat Cushion Ripple – Small air bladders that inflate/deflate in sequence
Seat Cushion Drop – Sudden seat cushion deflation
Leg Tickler – Pneumatic tickle at back of leg
Seat Back Audio FX – Audio speakers located in seat back (high back seats only)
Seat Back Air Bladder – Gentle seat back motion inflation/deflation
Seat Cushion Buzzers – Seat vibration in seat back
Seat Back Air Poker – Seat back with pneumatic poker
Dimmable LED Foot Lighting – Provides floor lighting to the row
Neck Tickle – Air tickle at neck left and right
Seat Tilt* – Compliant seat motion, rocking forward and back (groups of 4 seats)
Custom Effects – Technifex Products can often develop additional effects upon request
Additional Theatre Effects include:
Overhead Spritzers – Water drip and/or heavy mist effect
Smoke or Steam Blast
Snow and Bubble Effects
Rotary Sub-Woofers
Strobes – 1500 W fixtures
Fog Effect – Water based or theatrical smoke fog system
Custom Effects – Technifex Products can also develop customized effects upon request
More information on our 4D theatre technology (press here).