Technifex Products fabricates physical special effects used in immersive experiences, attractions, AR/VR pods, casinos, retail, restaurants, exhibits, live events, and training simulators.
Special Effects are illusions or physical technologies used to simulate imagined events in a story or virtual world.
Technifex Products carries lines of special effect specialty products originating from patents developed by its parent company Technifex. Technifex custom designs, engineers and produces technical show elements for theme parks, attractions, museums, and themed experiences.
Utilizing combinations of mechanical, lighting and atmospheric effects we create turnkey illusions.
Background
Technifex Products is a division of Technifex. Technifex Products was formed to meet a need in providing innovative technology solutions. Rather than off-the-shelf products spin-off products that underwhelm and underperform, Technifex' quality, reliability, and sustainable performance is backed up by extensive design and engineering practices to create products that meet the needs of demanding usage and high-quality presentation.
If the type of immersive technology product you are looking for is not shown on this website, please contact us directly as we do routinely collaborate with the design and engineering teams of Technifex to create unique solutions.
Products Showroom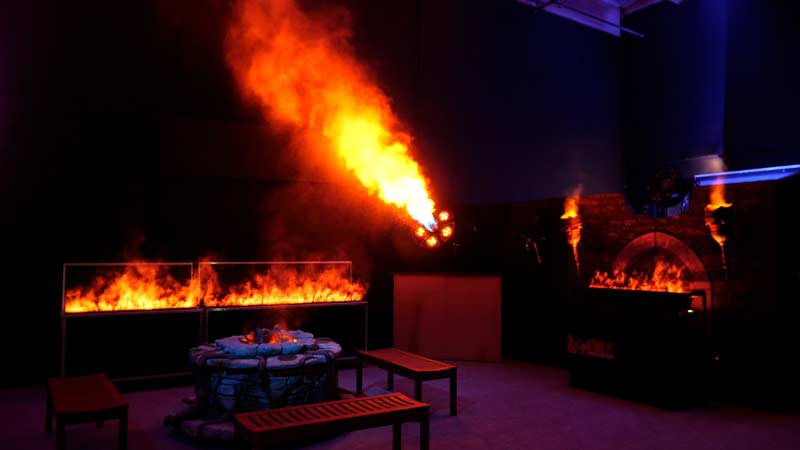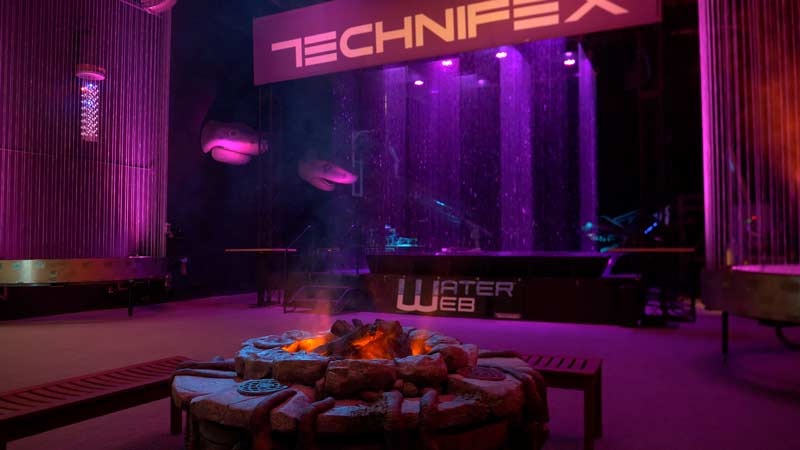 Clients
AR/VR Immersive Experiences
Event Companies
2020 Exhibits
BI Worldwide
Czarnowski
Derse Exhibits
Freeman
George P Johnson
Godfrey Group
Got Light
Hadley Exhibits
Kamp Grizzly
Matrex Exhibits
MJL Media Focus
Premier Displays
Purepartner by Design
Reaction Marketing
Sandbox Marketing
Temple Rock Products
Trio Worldwide
The Marketing Arm
Resort and Casinos
Caesars Palace Las Vegas
Dakota Dune Casino
Grand Sierra Resort and Casino
Las Vegas Hilton
Spirit Lake Casino
Spotlight 29 Casino
The Venetian Las Vegas
Theme Parks
Audubon Nature Institute
Chimelong Paradise
Cirque Du Soleil
Disney Imagineering
Fort Edmonton Park
Hershey Resorts
Kerzner International
Paramount Parks
Polynesian Cultural Center
Queen Mary
Universal Studios Florida
Universal Studios Hollywood
Corporations
Adidas
American Red Cross
Anheuser Busch
Bally's Technologies
Bethesda
CBS Television
Disney Interactive
Electronic Arts
FLIR Systems
Goodyear
Hewlett Packard Enterprise
Insomniac
Salesforce
Zippo