Technifex Products FauxFire® is a patented simulated flame system that uses theatrical smoke and specialty LED lighting to create the most realistic fake fire / flame effect in the world. Safe and stunning artificial flame! Using steam and specialty lighting Technifex Products has created artificial flames in the most realistic and safe way to bring the impact of flames to your displays, events or attractions. Since there are no chemicals or smoke to deal with FauxFire® Simulated Fake Fire System can be used indoors. It works best for controlled exterior venues at night. Check out the Faux Fire Product Line!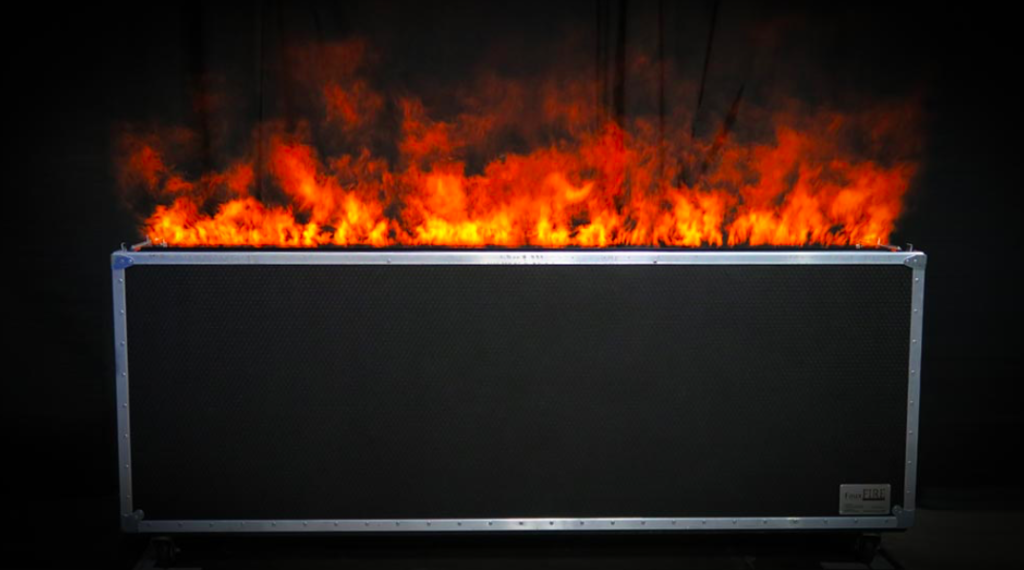 The portable FauxFire Roadie is housed in a durable 4' or 6' road case for easy storage and transport and uses theatrical smoke instead of steam typically used in permanent FauxFire installations. Just pop the top, plug in to a standard power outlet and amaze your guests.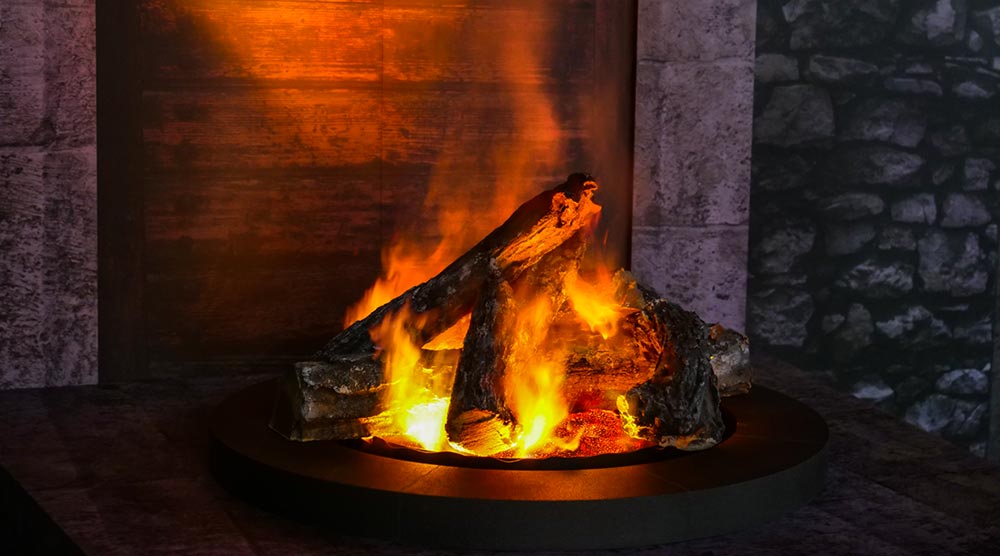 Our FauxFire® Campfire uses theatrical smoke and LED lighting to create the look of real campfire flames and is designed for use in temporary applications such as trade shows, special events, haunted houses, concerts and theatrical presentations. For more permanent applications, we recommend the steam version.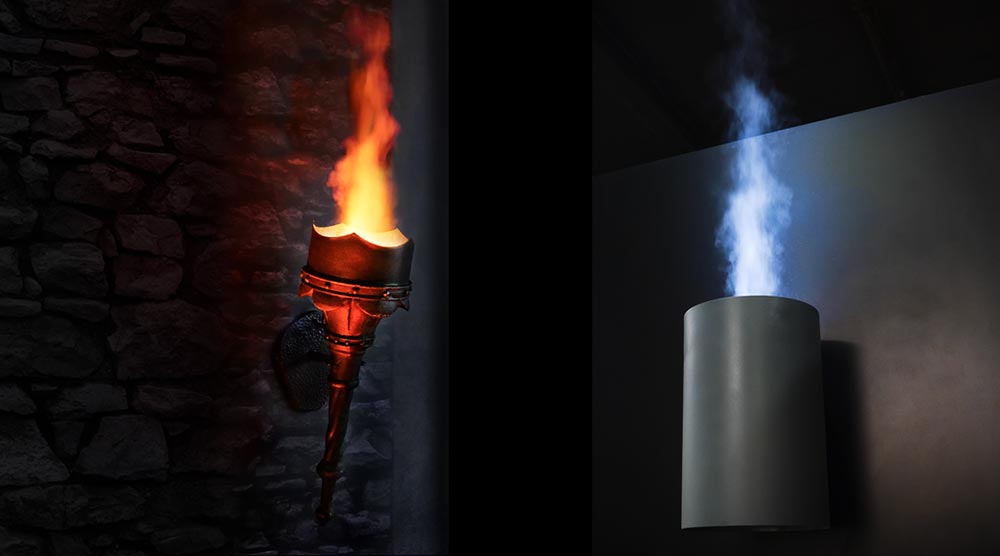 Fantastic scenic element for use in haunted houses and walkthroughs, dark rides or themed experiences and attractions. Our FauxFire® Torch can operate up to 24 hours per day. Two versions available using theatrical smoke or steam, depending on facility conditions.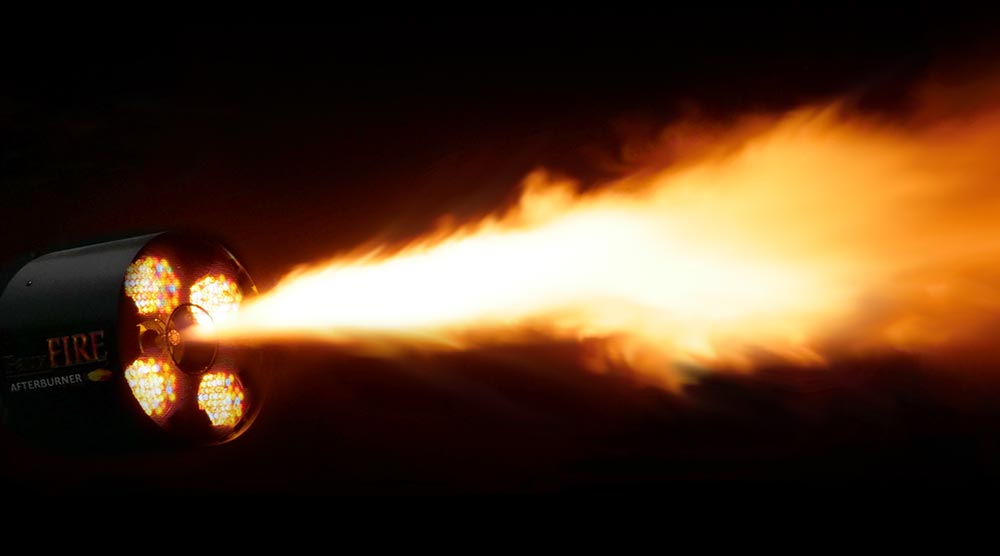 The FauxFire® Afterburner is the most realistic simulated flame blast in the world! This is a steam-based system that produces a powerful blast of "flame" that looks like it is exiting a jet engine. Fully controllable and scalable, the FauxFire Afterburner is perfect for use in dark rides, haunted houses, concerts and theatrical presentations. Often paired with Technifex Products Dragon's Breath heat blaster.0y6
For more details:
visit our website www.technifexproducts.com
or contact
Ryan Lunde, Manager, Manager Technifex Products ryan@technifex.com