Technifex designed and produced the special effects and custom motion platform for Borg Invasion 4D, the Paramount Parks attraction at Star Trek: The Experience, at the Las Vegas Hilton. The 22-minute show combines live actors and a 3D film to immerse guests in a battle between the evil Borg and intrepid Star Trek crew.
Technifex engineered and produced simulated laser fire, exploding panels and other effects for the live battle sequence which takes place in the hallways of a doomed research ship. At one point, startled guests witness a mechanical Borg hand reach down, grab one of the actors and pull him up through the ceiling.
The action continues into the 3D theater (the "escape shuttle") which is a motion platform that has 48 "4D" sensory seats. Technifex engineered and fabricated the pneumatic motion platform as well as the custom 4D seats and effects. Technifex's interactive seats each have ten effects that poke, prod, squirt water and air, all choreographed to the 3D film.
Image Gallery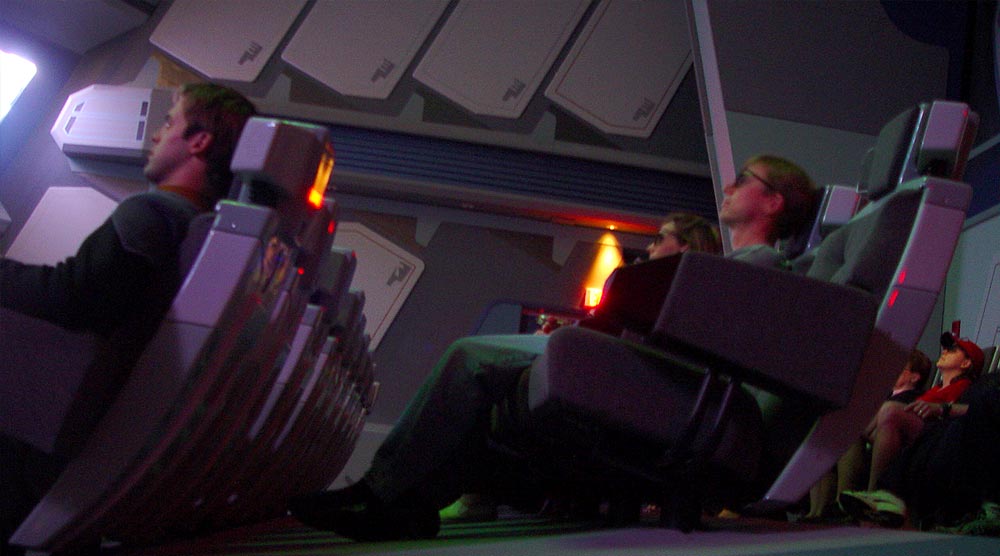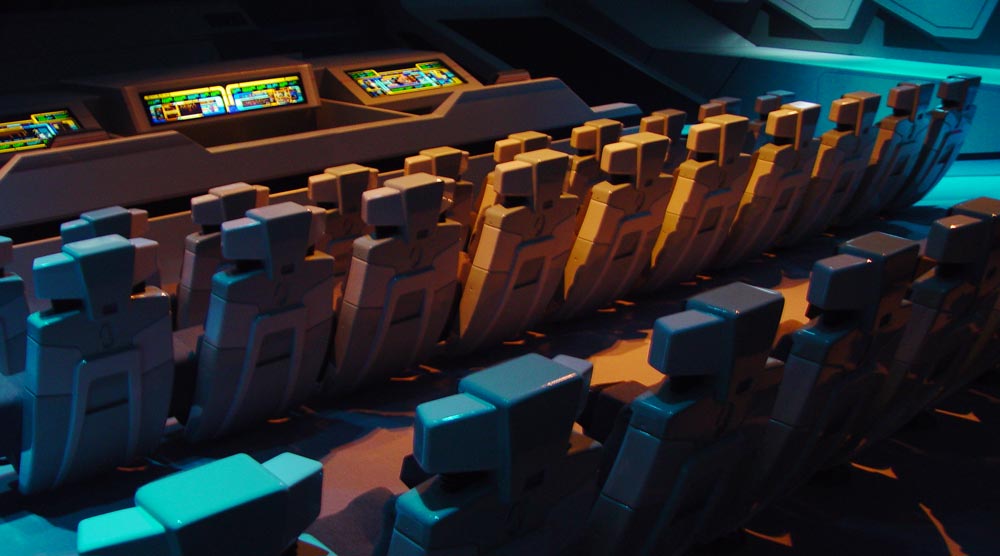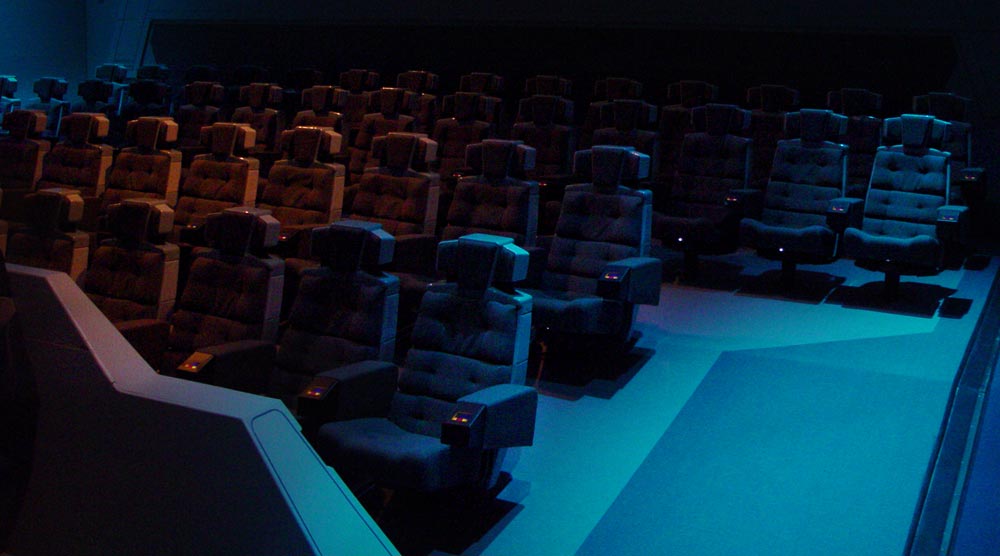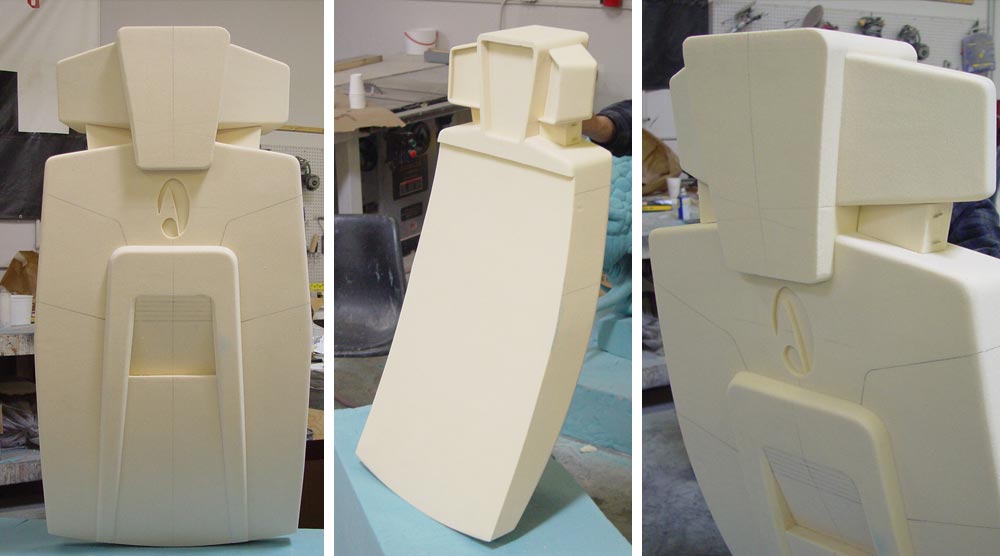 Video
Technifex Scope of Work: Engineering, Fabrication and Installation of Motion Platform with Custom 4D Theater Seats with Effects. Attraction Special Effects
Product: Custom 4D Theater Seats
Client: Paramount Parks
Location: Las Vegas Hilton
Opened: 2004